This is my Ma*rs/Sugargloss collection


Ma*rs is a Gyaru/Agejo brand.
I own mostly pieces with jewelry/perfume print


Two dresses with the Sugargloss tag. I actually use the left one more as a long skirt then a dress- oops
Two Ma*rs dresses.
The right dress is my most worn item in my whole wardrobe and unfortunately it's in TERRIBLE shape.
(My washing machine broke the zipper recently and that was horrid. I've also lost a few buttons and the top-part have piling and aren't overall very nice anymore. :( )
I bought the other one as a replacement but if I see the black one again I just might re-buy it.
You can style this type of dress in so many ways <3
Accessories
Iconic. I love this belt.


Hair-tie, with my fave print <3
Future plans
I have a lil' list of things I wish to add to my wardrobe this year from Ma*rs.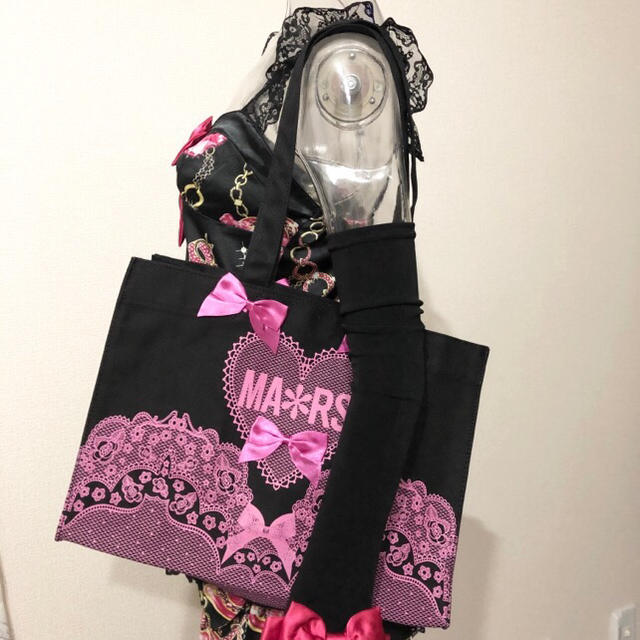 I would like to add a totebag/shopper like this
And some jewerly with the logo on.